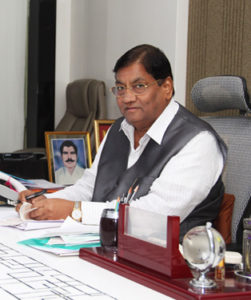 Umrao Singh Ostwal
Chairman U. S. Ostwal Education Society
I come from a small town, Mangalwad (District: Chittorgarh) and it was my dream to educate people living in this town and in the vicinity. Looking to this, my futuristic approach is to make 360 degree round development of this area in the field of education, so that not a single person remain uneducated irrespective of the age/caste and creed. Thus could find a suitable employment for the daily needs in this world of cut throat competition. I promise you and I take this challenge to change the entire education scenario of Mangalwad and its periphery in time to come.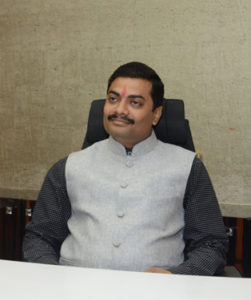 Kuldeep Singh Ostwal
Managing Director (U. S. Ostwal Pharmacy College)
U. S. Ostwal Group of Colleges is the best available college in the region. We continuously monitor the progress of our students through our faculty and a team of able counselors. At our college we regularly conduct class tests, tutorial and quizzes as part of continuous evaluation system. Our modern laboratory is well equipped. We invite all the students to share with them an experiences in quality education, aimed at providing high academic and professional excellence in a comfortable and pleasing environment.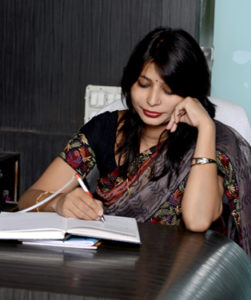 Dr. Alka Agarwal
Principal of Pharmacy
Education is a process of defining Epistemology of Knowledge. It is also gaining awareness of facts, information, descriptions and most importantly skills. Competition is an indicator of limited resources. Achieving success through innovations and training is a true indicator of unlimited intelligence and useful allocation of resources. Where to take higher education is a career affecting major decision that everyone faces. At our campus, we have the benefit of our size that allows us to focus on every individual student needs and nurture them to recognize and attain their ultimate professional goal.

U. S. Ostwal Institute of Pharmacy (USOIP), Mangalwad approved by All India Council for Technical Education (AICTE) & PCI, Ministry of HRD, New Delhi and Affiliated to Rajasthan University of Health Science (RUHS), Jaipur.
Contact Us
U. S. Ostwal Institute Of Pharmacy
(A unit of U. S. Ostwal Education Society)
Toll Plaza, Udaipur Road, Mangalwad,
District Chittorgarh (Rajasthan).
Phone No. : +91-9116618993
E-Mail : principalpharma@usostwaledu.com